Fiona Paulsen
Managing Director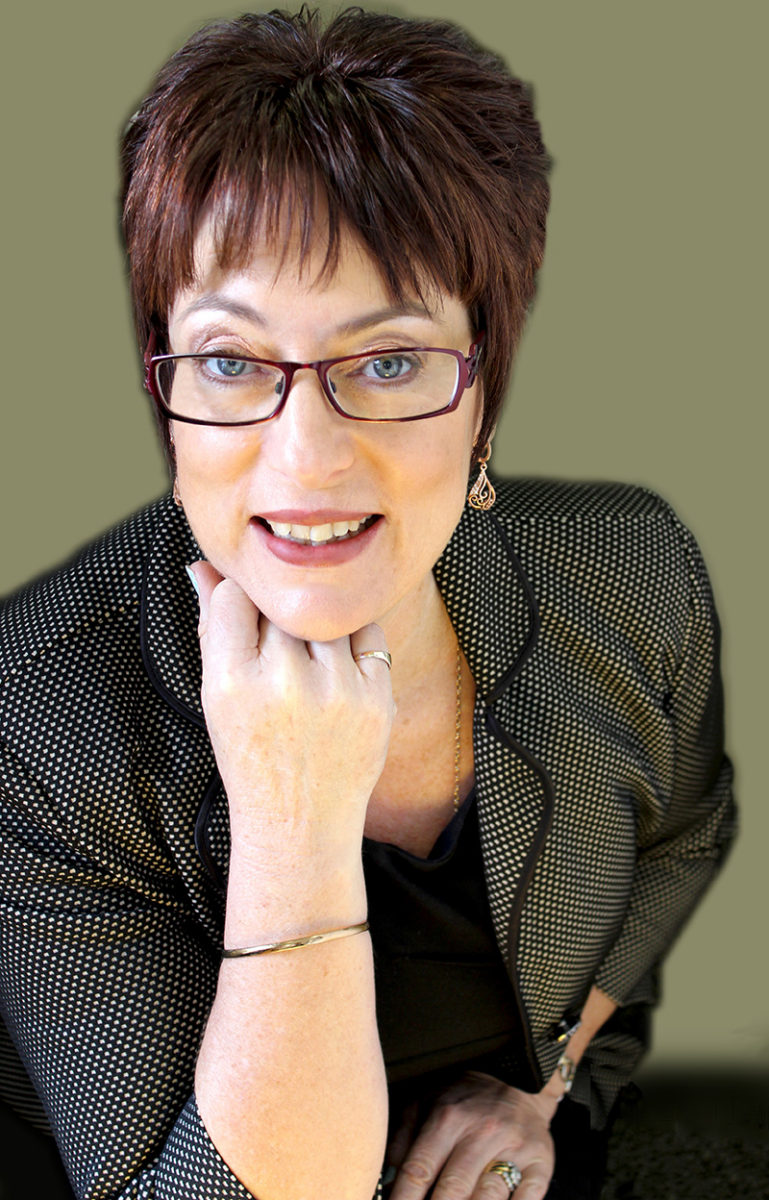 Fiona knew from the beginning that MiracuLoss was the answer to her frustration at not being able to achieve and maintain a healthy body weight. Having tried a wide range of healthy approaches with little success, and being philosophically against 'dieting' Fiona was delighted when she read the research that she based MiracuLoss on. Here was the way to quickly achieve a healthy weight with lasting results!
Fiona, a trained teacher and owner of Mana Natural Health & Beauty, taught clients for many years that inner health leads to outer beauty.
MiracuLoss brings together a variety of natural health approaches, the latest research on food and nutrition, and combines them with daily coaching and support for long term results. The programme reconnects men and women with their bodies, teaches the benefits of eating natural, whole foods and inspires a confidence that is lasting.
Fiona manages and oversees the support of clients and coaches and is also responsible for also developing of the nutritional education components of the programme.
Julie Buckley
Coach Mentor and Trainer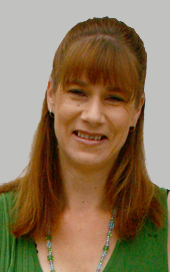 Julie has completed three cycles of MiracuLoss losing 32 kg (35% body mass) – and has kept it off. Julie describes herself as the classic yo-yo dieter, having lost and gained weight most of her adult life. Being a chef and working shift work certainly did not help with her eating either.
Julie has always loved working with food, she was the baker for the Ministry of Food café in Wellington City, and owned her own café on the Terrace in Wellington too. However for years her real passion has been promoting the many health benefits of a diet based on organic whole foods. Julie has developed delicious recipes for MiracuLoss that not only taste fantastic, but are highly nutritious. "I Iove experimenting with different ingredients" says Julie, "and now days we are blessed with a huge variety of interesting healthy food choices. Eating healthily doesn't have to be boring".
Julie spent eight years as a MiracuLoss coach and has coached many local and long distance clients. She now spends her time training, mentoring and supporting our coaching team.
Julie is testament that lovers of fine food can also enjoy a body that they are proud of.
Marie Jarosch
Health & Weight Loss Coach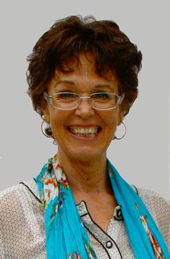 Marie loves clothes. One of our first clients through the programme, she lost 16 kg and was very happy to be able to rediscover garments that had been at the back of her wardrobe for years.
It was such a profound experience that Marie quickly decided that she wanted to be a coach and as a result she was the first client to join our coaching team!
Marie's was born in Scotland and has settled most of her life in New Zealand. Known for her zest for life, Marie really enjoys working closely with people who have a strong desire to feel energetic and healthy again and reclaim their passion for life. Marie is also a spiritual life coach and a Chi Gong Master.
"Balance and harmony are key elements for a happy life" says Marie. When we achieve balance, everything, including maintaining a healthy weight, becomes easier.
Marie has three grown children and is grandmother to six wonderful grandchildren.
Maureen Collins-Lucic
Health & Weight Loss Coach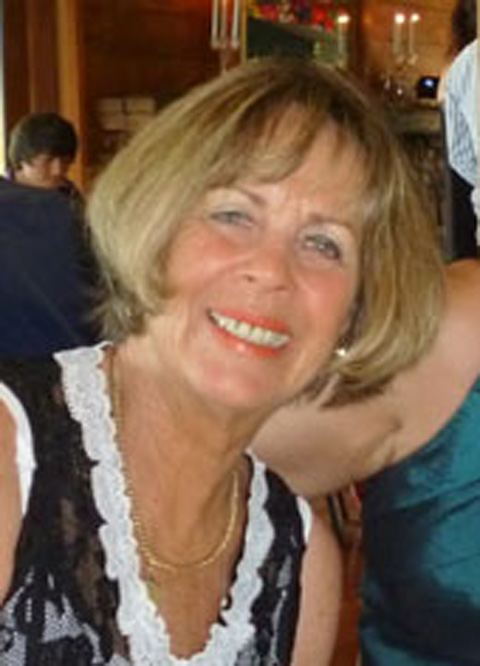 Maureen is a registered nurse with over 30 years experience in the health sector. Having lost 11 kilos with MiracuLoss, Maureen is delighted to now be assisting others to achieve their ideal body weight. Working in primary health care for many years has reinforced for Maureen the importance body weight plays in general health.
'Your health really is your greatest asset' says Maureen. 'A healthy body weight reduces the risk of many serious health problems. Not only that, there is far more enjoyment to be had from life when you are fit and well'.
Maureen gains much pleasure from working with clients and seeing them transform as they achieve their goals.
Jessica Halley
Health & Weight Loss Coach
Jessica has completed a Master's degree in Social Anthropology at Massey University. Her MA research the re-settlement experiences of five Bhutanese refugee women. She is now currently working toward completing her PhD.
Jessica works has a part time coach for MiracuLoss and also works as tutor at Massey University in Palmerston North. Prior to her wedding Jessica lost eight kilos with MiracuLoss.
"I undertook the weight loss programme whilst I was enduring the final semester of my degree. I was a full-time student at the time, so I'm proof that it is possible to complete this programme successfully whilst juggling a limited budget and a busy life".
Since undergoing the programme, Jessica has developed a strong interest in health and well-being. She's passionate about the process of coaching and enjoys supporting others to achieve their goals and make lasting change in their lives.
Bianca Robinson
Health & Weight Loss Coach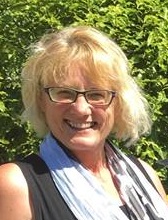 Bianca Robinson, Iridologist Dip.App.IRID, Sclerology, also has a two year training in Nutritional Therapeutics and Kinesiology.
She joined the Mana Natural Health & Beauty team in 2009, and over the years, many MiracuLoss clients have been refereed to her for nutritional advice, and have benefited greatly from her expertise in nutrient therapy.
After personally experiencing the incredible benefits of the MiracuLoss weight loss program Bianca felt so good she decided to also become a MiracuLoss Health & Weight Loss coach.
Bianca takes great interest in the total health and wellness of her clients and enjoys helping them achieve many positive changes in their diet and lifestyle, and to ultimately feel their best.
Bianca is a a great example herself of the health and energy improvements that are possible when following the principles of health taught throughout the MiracuLoss programme.
Olivia Williams
Health & Weight Loss Coach
Olivia Williams brings a youthful vibrancy to our coaching team.
Having recently completed her Honours degree in Social Anthropology she is currently pursuing her ambition to work in the field of natural health.
Olivia is passionate about food and the role it plays in health and wellness and we are delighted to have her on our coaching team.
Olivia is a real 'people person' and loves her role as a coach. She particularly enjoys helping her clients understand the connection between healthy lifestyle and healthy weight maintenance.
"It's so rewarding when you see 'the lights go on' and you know your clients have 'got it'. You know that they will never look back again!"
Trish Miles
Health & Weight Loss Coach
My personal journey with MiracuLoss is the reason I decided to become a coach.
How would I describe MiracuLoss? In a word  – life changing!
AND NOT just 
the
 fact that I'm 2 dress sizes smaller and feeling fabulous!
The
 other benefits are far more rewarding than I would ever have believed possible.
I'm quite simply 
a
 better person – positive – happy and so much more content with everyday life.
It's very difficult to explain, but once I "got 
the
 process" and understood what was happening to my body I've never looked back.
I now know what triggers to look for and can identify them easily, so nothing gets out of control.
It was 
a
 slightly emotional journey for me, as I had to come to terms with my own destructive eating habits (I no longer justify my bad diet), but with 
the
 help of my lovely coach I managed it.
I was very worried about changing my makeup/moisturiser (during the weight loss stage) as I have 
a
 very BIG problem regarding sun sensitive skin and bad sun damage, but I used 
the
 Skin Sense range that MiracuLoss recommended (and still do). It's made 
a
 big difference to my skin while keeping it safe from more sun damage.
I can't recommend MiracuLoss enough. And honestly – losing 
the
 weight was just 
a
 side effect of all 
the
 great habits I learned along 
the
 way. I love what I eat now and have had no trouble keeping 
the
 weight off.
So I decided to become a coach as a way of paying it forward. I love supporting my clients and helping them make those essential changes in their thinking and their life so they can enjoy the all same benefits I've experienced!
Jo Reid
Health & Weight Loss Coach
For as long as I can remember, I have been interested in health.  
The obvious career choice for me was nursing and I completed my Registered Nursing training way back in 1981.  I worked for a short time in the hospital before spending time Practice Nursing with private GPs and also a short time as an Occupational Health Nurse.   
As time has gone on and my life became busier with three children and now five grandchildren, my interest in Natural Health has increased.  I would way prefer that people were interested in prevention rather than relying on medical treatment to cure them once they become sick. 
I was initially drawn to the MiracuLoss program because I saw it advertised outside a Natural Health store.  I enrolled and was delighted to lose the weight that had been dogging me ever since the birth of my children 30 years ago!! 
I found the personal coaching invaluable and so when Fiona offered me a job coaching I was very quick to take up the offer.   
MiracuLoss is not a diet – it is a program which addresses the cause of weight gain.  It teaches you how to recognise what works for your body meaning that once the weight has come off, it stays off.   
I feel very privileged to be allowed to work alongside people who wish to improve their health and overall well-being.  
Liezle Rall
Health & Weight Loss Coach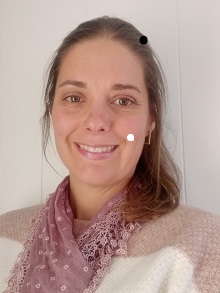 My name is Liezle Rall.  I started my journey in the health and wellness industry in 2007 with an introductory course in Naturopathy in London.  I fell in love with Homeopathy and wanted to become a Homeopath, but life lead me towards Reflexology and today I am a registered and practicing Reflexologist.
I originally joined the MiracuLoss team in the accounts department, and in 2018 I did my first round of weight loss. Since then I've had an un-satiated appetite to learn more about the human body, weight loss and nutrition.
I love supporting every person I coach on their journey to lose weight, helping them reach their goals and learn how to get the best out of their body.
Joanne Donaldson
Health & Weight Loss Coach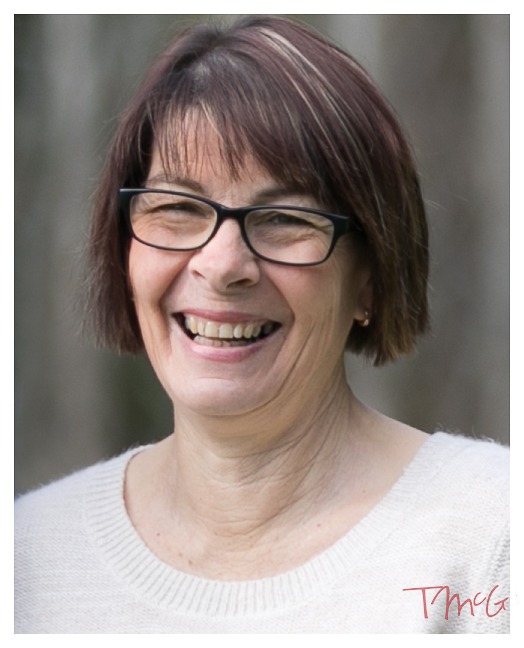 Hi I'm Joanne,
Having grown up in Canterbury NZ, I now live on the laid back West Coast, and despite a lifetime of healthy eating (originally under the watchful eye of my mother) I have always struggled with my weight.
I came across MiracuLoss on Facebook in 2018, and after talking to Fiona I couldn't wait to get started on the programme.
The MiracuLoss approach was completely different to anything I'd tried before. I quickly and easily lost my excess weight and most surprising of all – I am having no difficultly maintaining my new and improved body shape!
This is a very different experience for me.
Having been on the yo-yo treadmill for many years I was secretly expecting to start regaining again (even though Fiona had assured me that this time would be different).
In my opinion one of the most understated benefits of the MiracuLoss programme is the daily coaching and support. My coach was AMAZING!
And when an opportunity came along to become a coach I quickly put my hand up. I wanted to be part of this amazing team who are shaking up the weight loss industry and exposing the many myths about weight loss that we've believed for so long.
I love helping others experience the transforming effects of MiracuLoss programme, as they leave the yo-yo treadmill behind and discover how to live a life free from dieting!
Sue Wilson
Health & Weight Loss Coach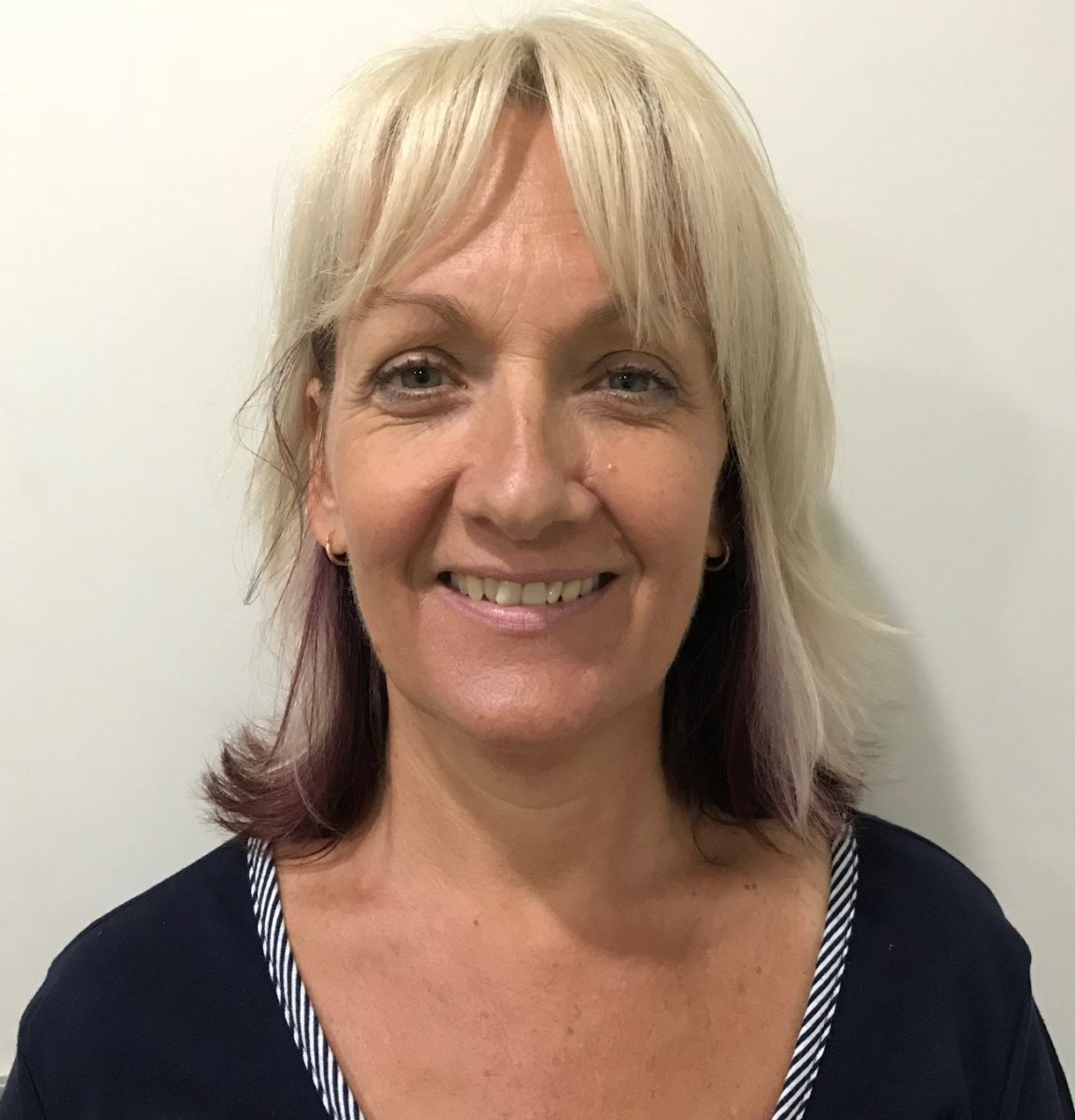 Throughout my life I have had a passion for all things regarding health and wellness, and have completed a number of studies in this area including beauty therapy, cookery courses, aromatherapy, Swedish therapeutic massage, functional nutrition and the gut microbiome.
But with all this knowledge, I still had no idea why my weight was increasing at a fairly rapid rate while I was going through menopause. It didn't seem to matter what I ate or how many times a week I exercised, nothing would stop the weight increasing.
However, a conversation with Fiona changed all that, as she was able to explain to me the 'whys' of what was happening in my body and how the MiracuLoss programme could help. And it certainly did!
Not only did I lose weight, which I found relatively easy due to the daily support of my coach, but I also gained a greater understanding of how different foods play different roles in the functioning of the body, and also how the MiracuLoss programme actually helps to treat underlying issues that may be occurring.
I was so impressed with the programme that I became part of the coaching team, where I now get to support and help others on their own journey of weight loss and self-discovery. Every client is so unique and it's an absolute honour to be part of their lives while they are with us at MiracuLoss.
Aishu Mohan
Health & Weight Loss Coach
Hi, I'm Aishu and my background is in design and the education industry. I grew up in Southern India, a culturally rich place with a lot of the food (mostly vegetarian) being associated with ayurvedic purposes. My grandmother and mum always explained to me the benefits of the many ingredients they used in their cooking and how they react with our body. So, I strongly believe 'Let food be thy medicine, and let medicine be thy food.' 
When I moved to Singapore to pursue my master's degree, the busy life and routine as a student changed the priorities for me which lead to an unhealthy weight gain. Ever since I struggled to lose weight. 
In 2012, I moved to New Zealand with my husband. After 5 years of marriage, I had decided to do something about getting into a healthy lifestyle before we started a family. Through one of my friends, I came to know about MiracuLoss, the experience literally and completely changed my life. 
I completed the programme both before and after my pregnancy with support from the FABULOUS coaches. The guidance I received from my coaches was immensely helpful, and enabled me to reduce and maintain my healthy weight. 
I have since, supported my friends and family who joined the programme on my recommendation. I was really pleased to see them in their best shape and to be a part of their journey.
When Fiona offered me the role as a coach, I was thrilled and took up on the offer instantly. I wanted to enable people to live the best life they can by supporting and guiding clients who are ready to change their health and overall wellbeing.